This was recommended to me by a ranger in Death Valley so I stopped on the way to Las Vegas. It is on a six mile mostly dirt road, but well worth the trip.
There are several springs here and lots of wildlife. Unfortunately, it would have been better to visit in spring or fall when the trees still have leaves and flowers are in bloom, but it is not too hot.
Here is the link:
http://www.fws.gov/refuge/ash_meadows/
The new visitor center should be finished by next summer.
I only had time to visit Crystal Springs and walk on the 1/2 mile boardwalk, but definitely plan on coming here again. Here are some photos: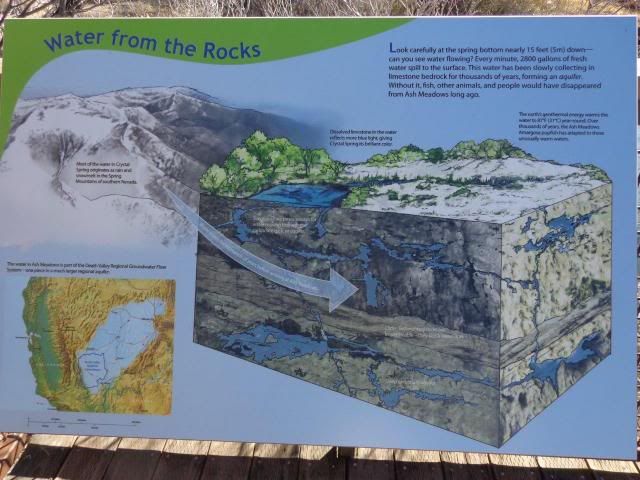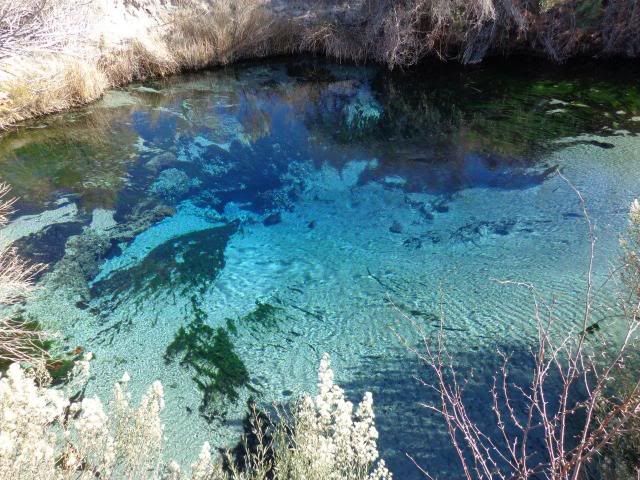 I did not have time, but there are several other springs and historical areas within the park:
I posted a few more photos on my blog. There is an RV park a couple of miles from the entrance. I have not stayed there but plan to next time. It is part of the Longstreet Inn and Casino, and has full hookup sites on the basic desert parking lot.
http://www.longstreetcasino.com/Death-V ... eling.html
Other than this place, there are a couple of RV parks in Pahrump and the ones in Death Valley.
Almost forgot the duck. Since when do you see a duck in the desert??